Dr. Paat is a graduate of the University of Pittsburgh School of Dental Medicine and a Pittsburgh native. Following graduation in 1996, Dr. Paat completed his general practice residency at St. Joseph's Medical Center in Reading, PA.  After his residency, he worked as a dental associate in a private practice in Upper Darby, PA to further his training and in 2005 he opened his own private practice, in Pottstown, PA.
Dr. Paat is committed to your overall oral health care needs and helping you maintain your healthy teeth and gums for life.  His practice offers complete care and provides treatment for every member of your family.
In his free time Dr. Paat enjoys spending time with his family and playing golf and tennis.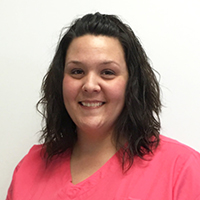 Since joining Dr. Paat's office in 2008, Ashley has achieved progressive advancement from receptionist to Dental Assistant to her current position as Office Manager. She likes to bring compassion to her work in order to put patients at ease, but also dedicates herself to a highly organized atmosphere.
Ashley loves spending time with friends and family, especially her niece and nephews. In her free time, Ashley likes to sunbathe and watch Netflix. She is also an avid reader and enjoys Nicholas Sparks and Jodi Picoult novels.
Ashley attended Kutztown University and graduated in 2005 with a BS in Business Management.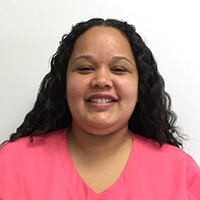 Brooklyn started working with Dr. Paat in January of 2016 as his Dental Assistant but has been in the dental field for over 5 years. She graduated from Berks Technical Institute in 2012 with an Associates in Specialized Business and a Dental Assistant Certificate.
She was born and raised in Pottstown and currently resides there with her two sons.
In Brooklyn's free time, she enjoys spending time with her boys. Her older son is involved in numerous sports so they spend most of their time at his sporting events. She is also a huge fan of Beyonce and loves going to her concerts. In the fall, she also likes to play flag football.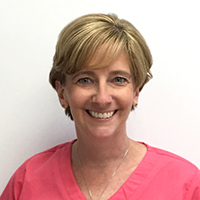 Barbara has been a member of our dental staff since November 2011. She received her Associates of Science degree in Dental Hygiene from Montgomery County Community College in May 2000 and also holds a Bachelor's degree in Elementary Education from Kutztown University. Barbara resides in Pottstown with her husband and two sons and in her spare time enjoys volunteering at her church, participating in a variety of activities with her children, reading, and knitting. Her interest in the dental field was sparked during her time working as a dental assistant which prompted her to enroll in MCCC's dental hygiene program to pursue a career as a Registered Dental Hygienist.
"The aspect of my work that I find enjoyable is educating my patients regarding dental care and maintaining a healthy smile."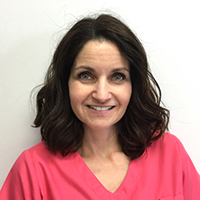 Karen completed the Dental Hygiene program at MCCC in 2001 and obtained an Associates of Science degree. She has been practicing for 16 years and joined our team in July 2014. She enjoys getting to know her patients and helping them achieve better oral health.
She is originally from Fort Wayne, IN and moved to this area in 1987. She married her husband in 1988 and has 3 daughters who are also married. She also has 2 granddaughters whom she adores.
In her spare time she enjoys spending time with her husband and family. She also enjoys traveling, working out and baking.
Contact Us Today to Schedule An Appointment
Our Hours:
Monday: 8:00am – 5:00pm
Tuesday: 10:00am – 7:00pm
Wednesday: 8:00am – 6:00pm
Thursday: 8:00am – 6:00pm
Visit Us:
600 Creekside Drive
Suite 619
Pottstown, PA 19464
Give Us a Call to Schedule:
(610) 718-5450